As Entefy enters its next phase of growth, we're excited to publicly unveil our new branding, complete with our redesigned logo, updated visual theme, and exclusive content, all of which can be seen on our brand new website. Reflecting on the evolution of our company and services over recent years, it's time to update our look on the outside to echo the progress we've made on the inside. While this new branding changes our look and feel, our mission and core values remain unchanged.
With our new visual theme, you'll notice how we've emphasized clarity, simplicity, and efficiency, beginning with the black and white primary color palette. Our suite of 2D and 3D graphic assets are all inspired by geometric shapes and principles to create coherence and harmony, especially when dealing with more complex aspects of data and machine learning. This is Entefy's fresh visual design language offering a fresh perspective on AI, automation, and the future of machine intelligence.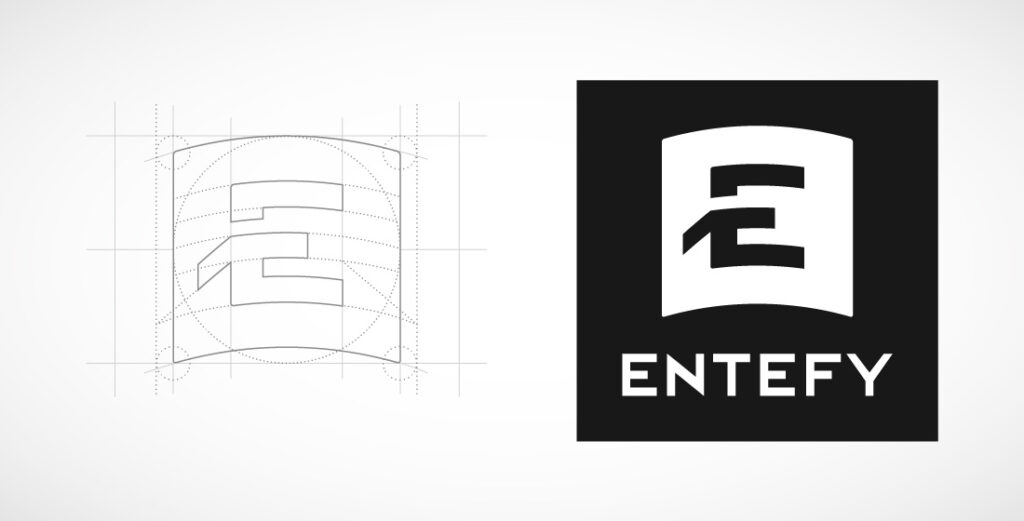 Entefy's new website provides important information about the company's core technologies, highlighted products and services, as well as our all-in-one bundled EASI subscription.
Why Entefy? What is the Mimi AI Engine? How does the Entefy's 5-Layer Platform work? How do Entefy AI and automation products solve problems at organizations across diverse industries? How does the EASI Subscription work and what are some customer success stories? You'll find answers to these questions and much more on our new website. We encourage you to visit the new site and blog to learn more about Entefy and a better way to AI.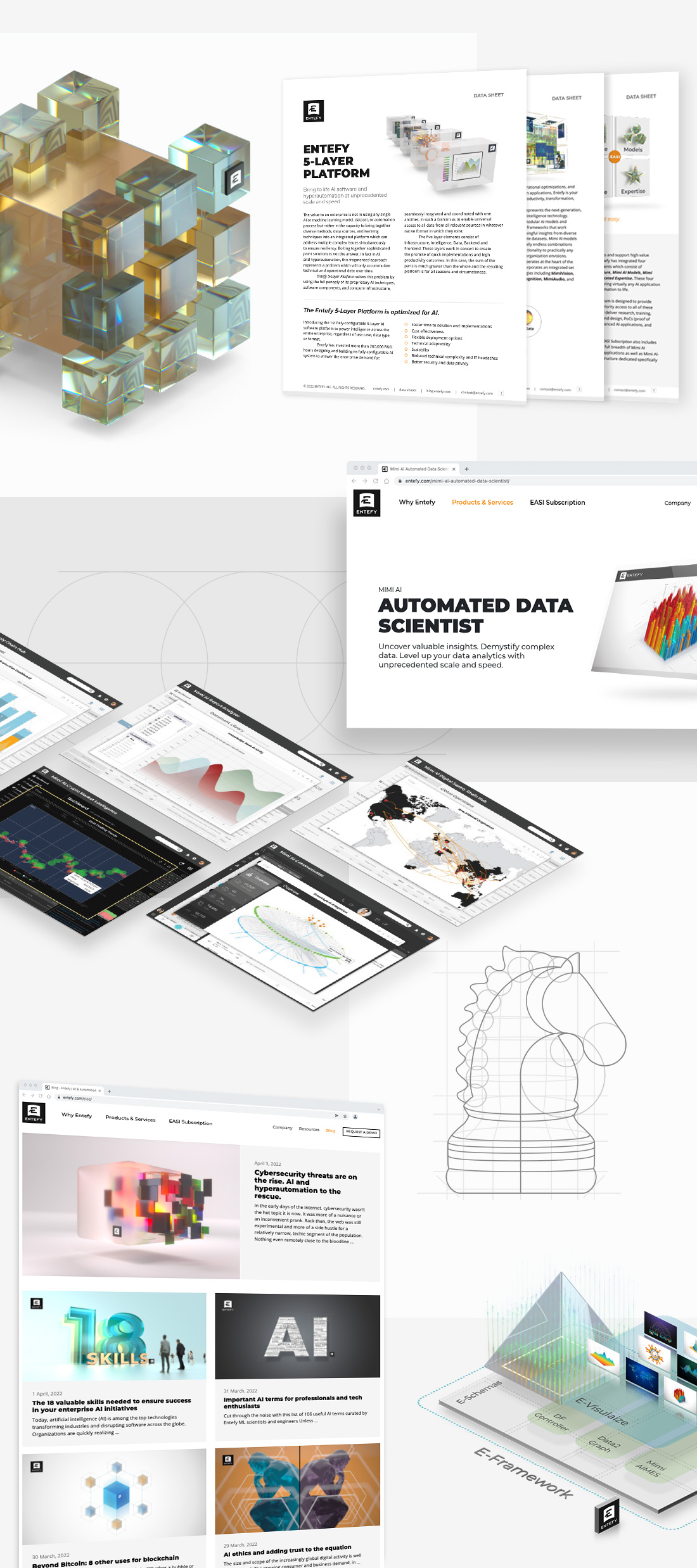 Much has happened since the early days of Entefy. Technological breakthroughs and inventions. Key product milestones. Expansion of Entefy's technical footprint across countries and industries. And a long list of amazing people (team members, investors, partners, advisors, and customers alike) who have joined Entefy in manifesting the future of machine intelligence in support of our mission—saving people time so they can work and live better.
Interested in digital and AI transformation for your organization? Request a demo today.
Got the Entefy moxie and interested in new career opportunities? If so, we want you on our team.