MIMI AI
DIGITAL SUPPLY CHAIN HUB Reduce costs. Improve visibility. Manage risks. Automate and optimize.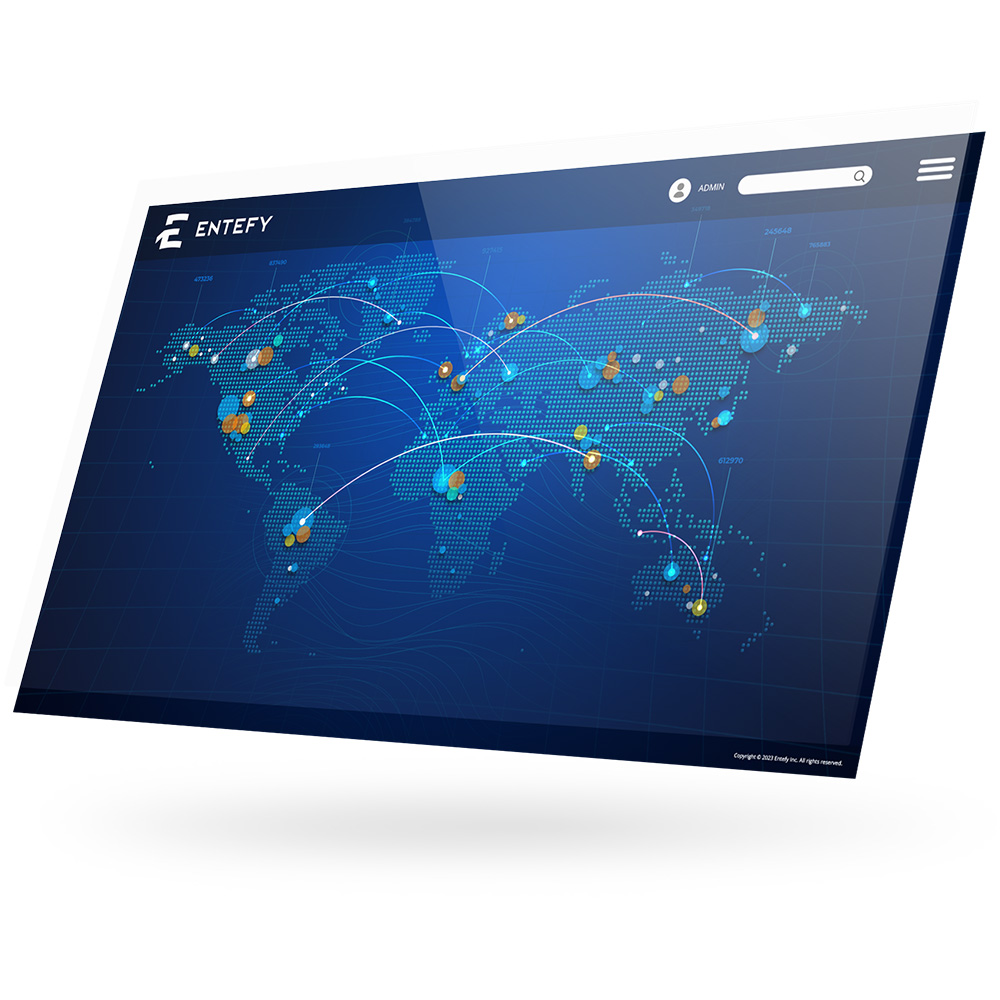 "Through 2024, 50% of supply chain organizations will invest in applications that support artificial intelligence and advanced analytics capabilities."
– Gartner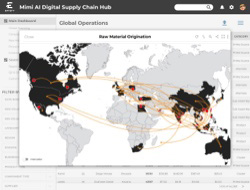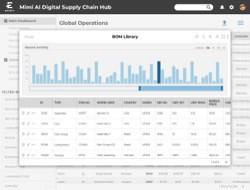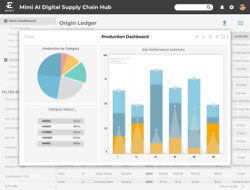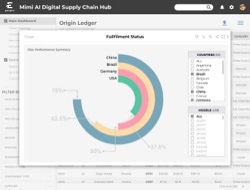 For many organizations, traditional supply chain management is costly, inconsistent, and prone to errors. Poor supply chain management threatens proper inventory levels, product quality, continuity of supply, and efficiency in logistics. Entefy's Mimi AI Digital Supply Chain Hub puts the power of multisensory machine intelligence and automation to work to streamline a variety of supply chain operations. Use Mimi AI Digital Supply Chain Hub to: 
Enable real-time recommendations and demand forecasting

Perfect inventory levels

Optimize cost and sourcing

Improve and streamline logistics

Detect anomalies and trends

Strengthen supplier relationships

Enrich the customer experience
Download Data Sheet
Request a Demo
Highlights
Real-time scenario modeling
Improve strategic planning, capitalize on opportunities, and mitigate risks by leveraging fully integrated data models to instantly explore hypothetical scenarios.
Collaboration & workflows for manufacturing teams
Leverage the built-in communication, collaboration, and decision-making tools to streamline workflows and automate processes to boost productivity.
Data-driven optimization
Automatically identify and benchmark key value drivers that impact production, cost, demand, and logistics. Bring together automated workflows with combinatorial machine intelligence to enable end-to-end supply chain optimization.
Executive dashboard
Track key metrics in real-time and all in one place. Monitor the global supply chain across geographies, business units, vendors, suppliers, and products. Quickly uncover business-critical information without living in spreadsheets.
End-to-end BOM exploration
Quickly explore complex relationships between items, suppliers, quantities, and more to save costs, improve yield, and reduce waste--everything from raw materials to parts, sub-assemblies, sub-components, and production processes.
Robust integrations
Enable a "single pane of glass" for supply chain operations by connecting data from existing enterprise systems (including PLM, POS, MRP, and ERP) into unified data models and frameworks. Easily incorporate data visualization, multisensory machine intelligence, workflow automation, and more.
Real-time
Optimization for costs, sourcing, and logistics
1,000,000+
Parts and components supported with integrated libraries
Key Features
Put automation and multisensory AI to work for your organization. Mimi AI Digital Supply Chain Hub includes a rich set of built-in features that are fully configurable to fit your specific use case or implementation requirements.
Smart webforms

Robust integrations monitoring panel

Support for multi-directional data synchronization with internal and external systems

Automated workflow controller

Component libraries for parts, raw materials, processes, and more

Flexible

Role-Based Access Control (RBAC) options
Support for Single Sign-On (SSO) with user directory services
Enhanced SLA options available
In-app notifications and alerts
Automatic user state synchronization across sessions & edge devices
User invitations manager

Unified data visualization dashboard

Rich data exportability

Support for custom tables, views, and graphs

Support for advanced filters and presets

Compatibility with other Entefy components, models, services, and libraries

Dedicated Vendor & supplier portal

Expanded BOM portal

Integrated Mimi AI Model Library

Support for customized models and algorithms using the Entefy MAIS framework

Location-based analysis of every aspect of supply chain including vendors, products, costs, and logistics
LATEST BLOGS
Here are some of our favorite stories