ENTEFY 5-LAYER PLATFORM Bring to life AI software and hyperautomation at unprecedented scale and speed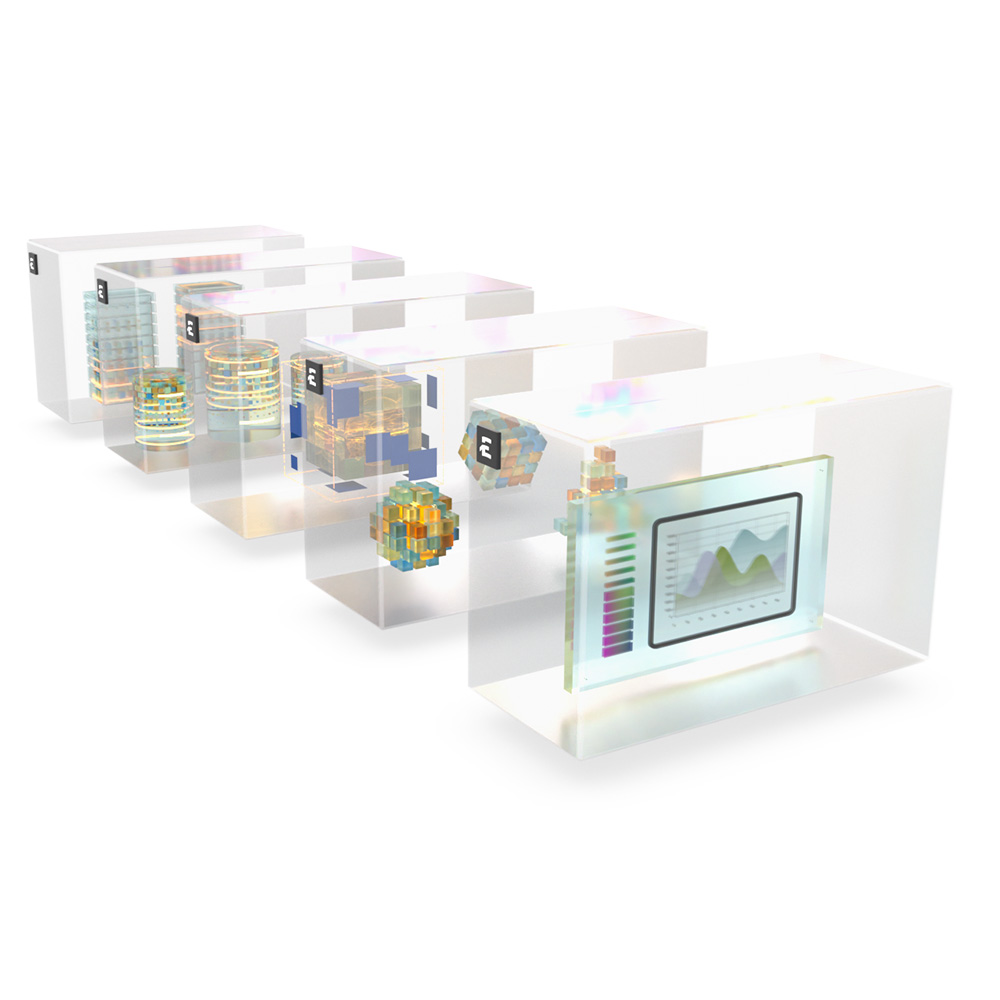 10x Faster Implementations
Dramatically speed up your time-to-solution and unlock hidden benefits beyond simple reduction in hours. Quicker project execution can increase your yield of success and overall ROI.
Flexibility & Convenience
The unique modular architecture of the Entefy 5-Layer Platform allows for limitless configurability. This design gives you the flexibility to add or modify AI software and process automation use cases and outcomes with ease.
Data Consolidation & Mapping
The quality, diversity, and volume of data matters. So, Entefy makes it easy to aggregate and analyze data from multiple sources (internal or external), no matter the type or structure.
"By 2025, 70% of organizations will have operationalized AI architectures due to the rapid maturity of AI orchestration initiatives."
- Gartner
The Entefy 5-Layer Platform is optimized for AI and hyperautomation
For an enterprise, a faster implementation unlocks dramatic hidden benefits beyond the mere reduction in man-hours. Shorter or smaller projects tend to have higher probabilities of success. It is in this way that quicker project execution can increase your yield of success and overall ROI.

This is precisely why Entefy has invested 250,000 R&D hours designing and developing its three core technologies. Entefy's fully configurable AI software platform with 5 modular layers is highly modular and designed to answer the enterprise demand for fast-deployable, cost-effective, easily adaptable, and scalable AI solution across every functional area of their organization.

Entefy 5-Layer Platform works in concert with the Mimi AI Engine and Entefy App Framework to power intelligence across the entire enterprise, regardless of use case, data type or format.
1
Infrastructure
Compute and storage infrastructure, designed as a single-tenant private cloud
2
Data
Stack with built-in support for structured, unstructured, and semi-structured data
3
Intelligence
Multimodal intelligence powered by the Mimi AI Engine
4
Backend
Server-side components designed using microservices and event-driven architecture
5
Frontend
Fully modular presentation layer with adaptable user interfaces and visualizations
LATEST BLOGS
Here are some of our favorite stories