NEWSROOM Entefy media coverage and press kit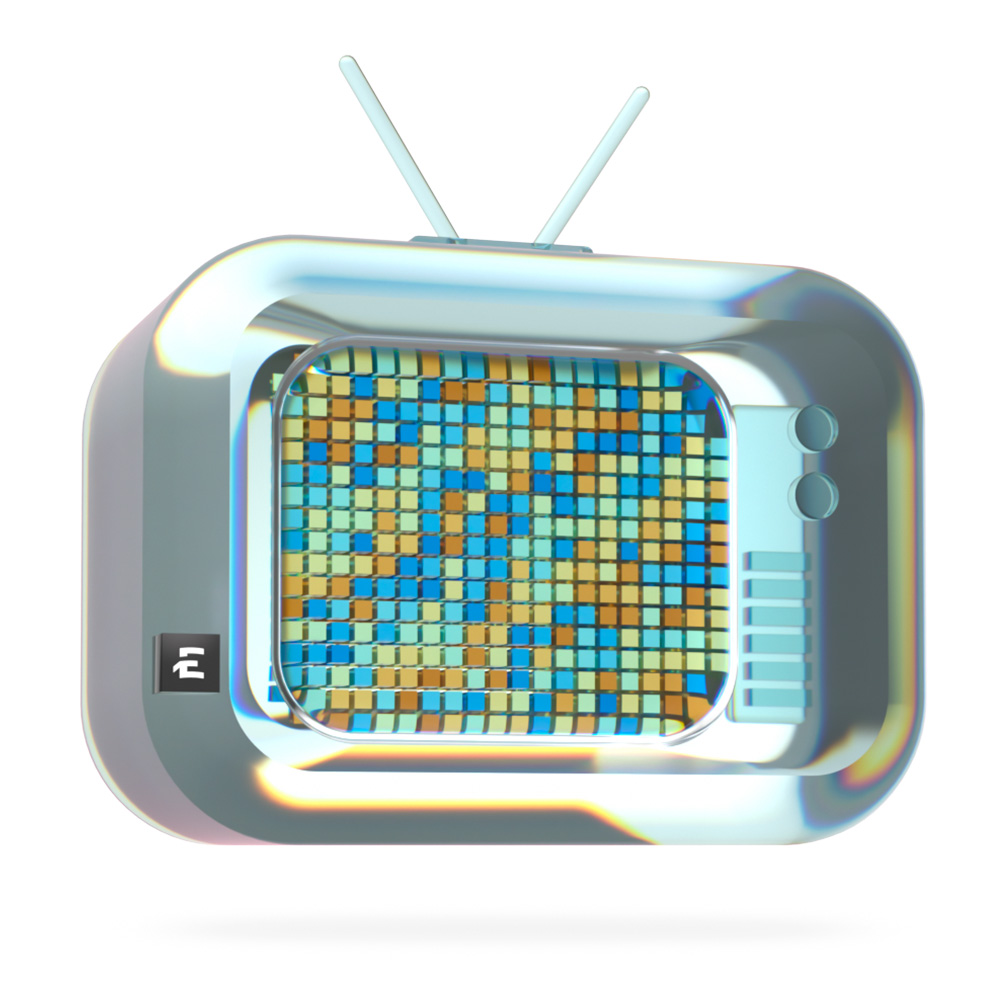 Entefy in the news
Keep abreast of Entefy's latest developments and see what people are saying about us. Journalists and media professionals will find everything they need to know about Entefy, its founders, and its technology in our press kit below.
Entefy is an AI software and automation company. Our unified intelligence platform delivers on the promise of the intelligent enterprise with unprecedented speed and scale.
Enterprises use Entefy to accelerate their digital transformation and dramatically improve existing systems (think 15,000x performance improvement to Entefy customers)—everything from knowledge management to process and workflow automation, cybersecurity, data privacy, customer analytics, forecasting, and much more.
Sibling co-founders Alston Ghafourifar (pronounced Gaf-fooree-far) and Brienne Ghafourifar first sketched out their dream on a coffee shop napkin and immediately began building their venture. Entefy has since raised $25+ Million, forging relationships, and assembling an exceptional team of distinguished board members, investors, and tech luminaries. Some of our investors include Ed Oates, Co-founder of Oracle (NYSE: ORCL), Peter Detkin, Co-founder of Intellectual Ventures, Keith Taylor, CFO of Equinix (NASDAQ: EQIX), Jeff Risher, former Head of Patents at Apple (NASDAQ: AAPL) and former Chief of IP at Tesla (NASDAQ: TSLA), Wim Roelandts, former Chairman of Applied Materials (NASDAQ: AMAT) and Xilinx, Duncan Niederauer, former CEO of NYSE Euronext, Paul Ross, former CFO of The Trade Desk (NASDAQ: TTD), and many more.
Putting you at the center of your digital world – In today's world of information overload, our natural ability to separate signal from noise is no longer sufficient. Enter machine intelligence. The Entefy team shares how they are "rewriting the code of digital interaction."
The 10X factor: optimizing life and business – Organizations often grapple with maintaining productivity, especially during these volatile times. Entefy leaders discuss how the company's AI and automation technology can help people be more engaged and productive at home and at work.
Assembling a brilliant team – Entefy is attracting top talent in business and technology. Entefy co-founders discuss how startups can build great teams to bring great ideas to market.
Courageous innovation: big solutions for big problems – Successful entrepreneurs are able to look ahead, envision where they're going, and find solutions to problems we didn't even know we had. Entefy co-founders share why it's more important than ever to tackle big problems in the face of unprecedented social, health, and economic disruptions.
Suggested interview questions for Entefy company officials:
What is Entefy's technology and what does it do?
Who came up with the idea?
Today, most organizations fail to capture real value from their data. How can Entefy help with that as the amount of digitally generated, unstructured data continues to grow exponentially?
Can consumers take advantage of Entefy's AI technology today?
Entefy has raised $25+ Million in venture funding to date and attracted top talent in technology and business. What is the secret to this success?
Why is being young an advantage when it comes to developing ambitious solutions to big problems?
What makes Entefy's approach to AI distinguished in a crowded market?
Alston Ghafourifar, CEO and Co-Founder
Alston Ghafourifar, CEO and Co-Founder of Entefy, is an entrepreneur and inventor moving the dial on what's technologically possible. He leads a global product team in multiple technical stacks operating across multiple time zones, and is the chief architect of the company's core technology and products. Alston holds 34 patents awarded by the USPTO and serves as the lead inventor on Entefy's intellectual property portfolio covering a number of technical fields including AI, communication, search, blockchain, cybersecurity, and data privacy.

Alston's other achievements include raising millions of dollars in venture funding, executing key strategic partnerships in product and distribution, and closing M&A transactions. He has also been a keynote speaker and guest lecturer at several universities including UC Berkeley, Stanford, and MIT on a variety of topics such as advanced artificial intelligence, hyperautomation, capital, and entrepreneurship.
Brienne Ghafourifar, Co-Founder
Brienne Ghafourifar is a full-stack entrepreneur on a mission to build disruptive technologies that can help people live and work better. She set a world record at the age of 17 as the youngest college graduate to raise $1 million in venture funding; that figure has since grown to more than $25 million. Brienne and her brother, Alston, co-founded Entefy, an AI software and process automation company. After investing 250,000 hours in advanced R&D (with more than 100 scientists and engineers contributing to its AI platform), Entefy is serving enterprise customers across a number of industries, including financial services, healthcare, retail, and manufacturing. Entefy's customers vary in size from SMEs to $100+ Billion US and global public companies. Brienne is also a published inventor with 12 patents awarded by the USPTO and a key contributor to Entefy's IP portfolio.

As a leader among young entrepreneurs, she has been covered by international media including Fast Company, CNN Money, Forbes, NBC, and The Huffington Post, among others. With a deep passion for entrepreneurship and courageous innovation, Brienne has been a guest lecturer at several top universities in the U.S. (including Stanford, UC Berkeley, and Wharton) as well as a frequent speaker at conferences and workshops internationally in support of entrepreneurship and STEM. She is also featured in the documentary film, "She Started It," highlighting women tech founders around the globe.
$1 Million by age 17: sparking youth entrepreneurship – Brienne explains why she hopes to inspire and open opportunities for other young entrepreneurs.
AI Can Transform Business – Alston speaks to the value of AI and hyperautomation for businesses as data continues to grow and tech complexity is becoming increasingly difficult for individuals and businesses to manage alone.
The 10X factor – Brienne shares her secrets for optimizing time, energy, and focus to maximize productivity and achieve goals in business, family and relationships, education, and health.
When you're young, even the impossible seems doable – Alston and Brienne both graduated from their respective universities at age 17. The siblings discuss the advantages of being "too young to know what's impossible."
Love your work, love life – The co-founders discuss how to redefine the idea of work-life fulfillment by doing what you love.
Girl power: engaging young women in STEM careers – As one of the female founders featured in the documentary "She Started It," Brienne hopes to inspire more girls to pursue careers in science, technology, engineering and math.
Suggested interview questions for Entefy's sibling co-founders:
What is your background and how did you come up with the idea for Entefy?
What is Entefy trying to accomplish?
Brienne, how did you go about raising that record-breaking $1 Million?
I understand both of you work very hard, but you love what you do and don't see it as "work." Why?
What's your secret to attracting exceptional talent and network?
Women have formed only 3% of tech startups, run only 4% of Fortune 500 companies, and receive less than 10% of venture funding. How do you think your generation will change this?
You say that an innovative environment or community needs to be fostered, not demanded. How do you create such a culture at Entefy?
Delivering on the promise of the intelligent enterprise with advanced AI and automation
Entefy's core technology was designed to boost productivity by replacing outdated legacy applications and augmenting human power via machine intelligence. Data becomes knowledge and knowledge becomes insight. Our patented technology leverages advanced AI to enable unprecedented operational efficiencies. Simply put: Entefy helps people and businesses discover and do more to realize their potential.
Entefy's AI and automation products directly address important operational inefficiencies for SMEs and large enterprises. The company's multisensory data processing across disparate systems and digital assets eliminates the need to implement and manage seemingly endless point solutions to transform the business. 
With Entefy your data can now be transformed into value. Data silos are unified to replace searching with finding and let non-technical users quickly discover actionable insights. Further, the core functionality of legacy software is neatly packaged into a single AI-powered technology system to streamline workflows and save time. Finally, when it comes to cybersecurity, our patented technologies enable an entirely new paradigm in data protection and privacy.
Entefy is going beyond narrow AI to enable generalizable intelligence – Every day, new products and services are being created that make use of narrow AI or machine learning capabilities. Entefy leaders discuss how the company is taking AI in an entirely new direction based on multisensory machine learning. 
Entefy's compute infrastructure, a model for security and reliability – Entefy is designing its infrastructure to be more reliable than a light switch with minimal downtime. Entefyers discuss why continuous uptime matters in delivering machine intelligence flexibility and elasticity for dynamically changing enterprise needs.
How is Entefy breaking the cycle of data in-security? – Surveys show that 91% of adults in America believe they have lost control over their personal information. Entefy team discusses how the company has engineered new technologies to give individuals and businesses confidence and control over their data without without sacrificing the key benefits of machine learning. 
Suggested interview questions regarding Entefy technology:
How does Entefy technology address today's growing data challenges for SMEs and large enterprises?
What does Entefy think about the future of artificial intelligence?
What do you mean by the phrase "hyperautomation"?
Most organizations believe they are underutilizing their data. What is Entefy doing to change that?
How does Entefy save people time and help with productivity?
How can businesses employ Entefy's AI technology?
Entefy appears to have a strong IP portfolio, how were you able to establish that with your team in such a crowded technology market?
What's your position on AI and the growing concerns about data privacy?
How does Entefy establish technology differentiation from the world's biggest technology companies?
LATEST BLOGS
Here are some of our favorite stories