MIMI AI
REPORT ANALYZER Instantly read and analyze libraries of documents. Lower costs and errors. Transform quality and compliance.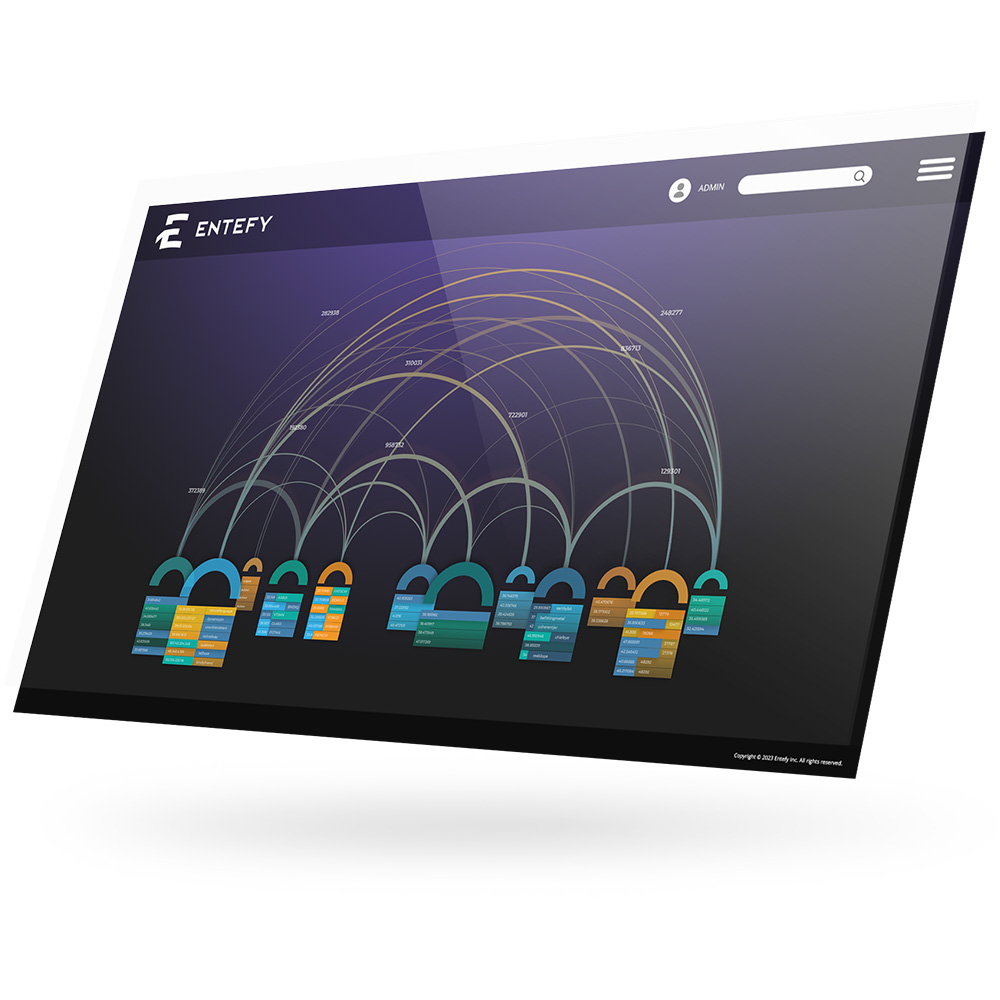 10,000x
Faster document processing
<100ms
Model response times
Millions
Of model extraction parameters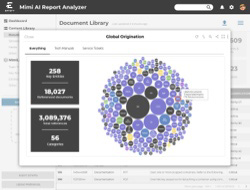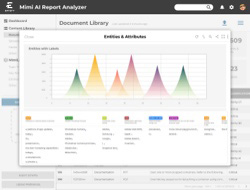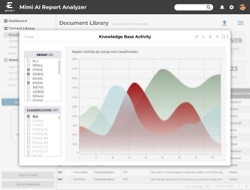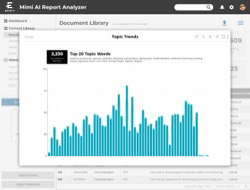 The future of productivity is being defined by replacing laborious and time-consuming manual work with automation and machine intelligence. In organizations where proper document processing and robust knowledge management are essential to everyday operations, hyperautomation and multimodal AI processing of diverse files (including text-rich docs, PDFs, images, and spreadsheets) can generate new capabilities and insights. Mimi AI Report Analyzer helps users consolidate data from diverse sources, automate the discovery of valuable insights, visualize patterns or anomalies in 2D and 3D space, and instantly move from stale data to decisions and actions. Use Mimi AI Report Analyzer to:
Consume and analyze entire document libraries in minutes

Instantly read and demystify documents for compliance, knowledge management, customer support, and more

Address human errors in tracking, analyzing, and managing reports

Reduce costs associated with onerous manual work involving document review and processing

Detect, track, and mitigate documented issues

Monitor adherence to policies and procedures

Many of these benefits can be realized by companies across any industry ladened with ever-increasing mountains of paperwork and reports.
Download Data Sheet
Request a Demo
Highlights
Automatic extraction of key information
Information extraction from documents is a time consuming and often highly manual process. While often necessary, it can be frustrating for users and nightmarish for admins as document libraries grow from hundreds of assets to thousands or millions. Leveraging MimiLanguage's robust model pipelines, Mimi AI Report Analyzer delivers the most complete suite of AI text understanding capabilities available, with automatic extraction of key information such as entities, sentiments, topics, key terms and phrases, context tags, and more.
Intelligent search by design
Document search in the enterprise typically relies heavily (if not exclusively) on user-provided keyword queries matching specific structured metadata or raw extracted text. Mimi AI Report Analyzer is capable of extracting orders of magnitude more signals from each paragraph of written text compared to human or metadata tagging. Connect Mimi AI Report Analyzer with Entefy Illuminate for the most powerful intelligent data lake search system that goes beyond keywords to deliver the right information at the right time to the right users.
Advanced visualizations & reporting
Pair Mimi AI Report Analyzer with a configured Entefy User Interface to provide your end users with exactly the dashboards and capabilities best suited to their needs. From news monitoring to form automation, search, and document comparison, Mimi AI Report Analyzer can be configured to power virtually any text-rich document use case.
Integration-ready
Mimi AI Report Analyzer can connect to any number of document management systems and be deployed in any number of ways to best suit your organization's unique requirements. Provide end users with direct access to the MimiLanguage suite through the Mimi AI Report Analyzer application interface or enable full scale integration with other Entefy services or 3rd party systems via powerful APIs.
"96% of organizations fail to capture real value from their data."
– PwC
Key Features
Supercharge your organization with intelligent document libraries at speed and scale. Mimi AI Report Analyzer includes a rich set of built-in features that are fully configurable to fit your specific use case or implementation requirements.
Natural language knowledge extraction
Broad support for text-rich data types
Automatic document summarization
Compatible with the full MimiLanguage model suite
In-app notifications and logging
Rich data exportability options
Integration ready with 3rd party knowledge bases, document libraries, and data warehouses
Support for custom language dictionaries or domain-specific lexicon
Enhanced SLA options available
Integrated ML model workflow controller
Automatic user state synchronization across sessions & edge devices
Support for Single Sign-On (SSO) with user directory services
Multiple SLA options available
Rendered data visualizations including plotted charts and interactive graphs
Support for customized data blocks
Compatibility with other Entefy components, models, services, and libraries
LATEST BLOGS
Here are some of our favorite stories