MIMI AI
CREDIT & RISK DECISIONING Enable data-driven decisions in real time. Enrich customer experience. Improve compliance.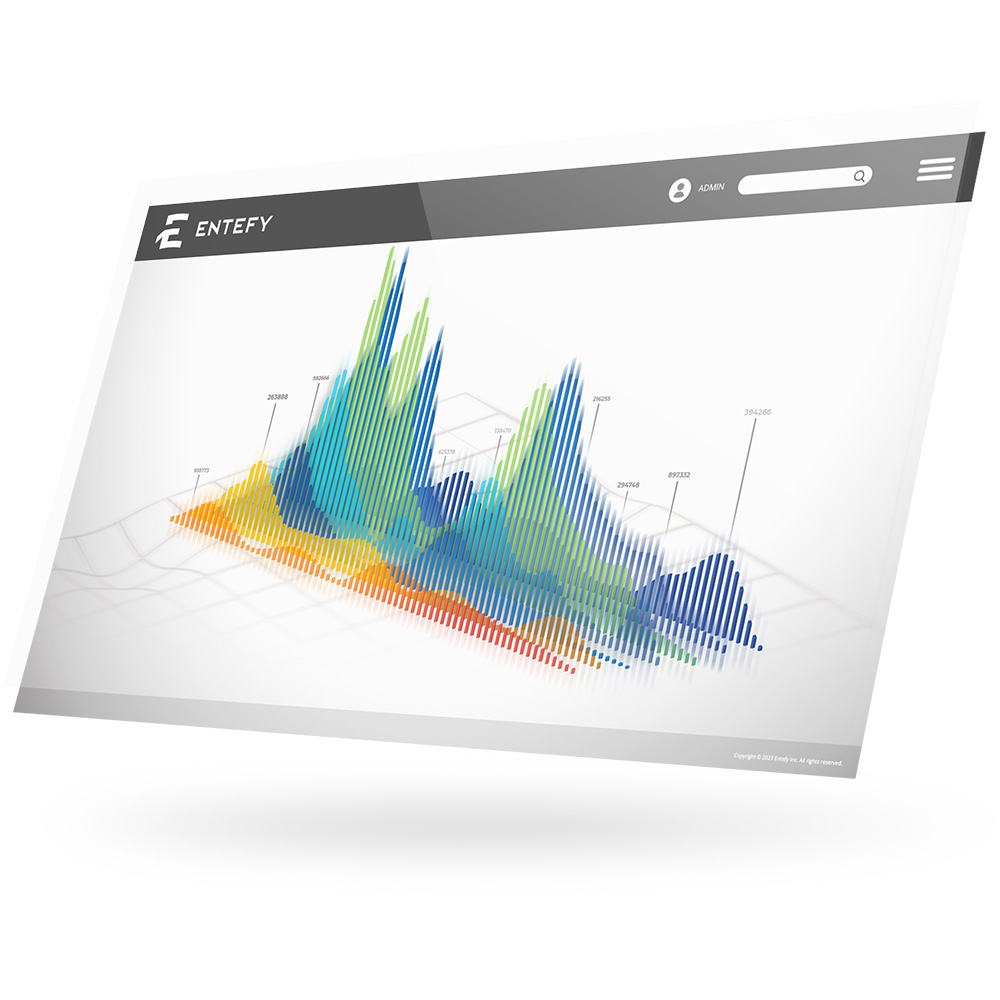 15,000x
Process efficiency in evaluation and scoring
Instant
AI decisions delivered in under 50 milliseconds
100%
Explainable AI to characterize model accuracy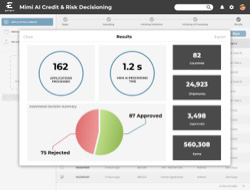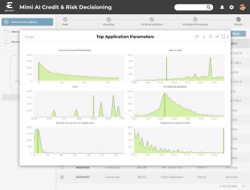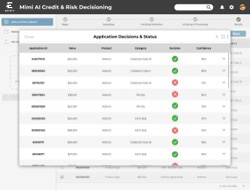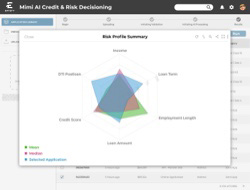 For most organizations, credit and risk assessment relies heavily on human touch and decision-making. Many use manual credit approval procedures while others rely, in part, on rules-based automation systems that are simply underpowered for today's customer needs in a fast-changing digital world. This legacy process is subject to human bias, fails to scale, and leads to inconsistencies and slower decision times. Use Entefy's Mimi AI Credit & Risk Decisioning to:
Automate lending decisions

Improve portfolio risk across asset classes

Evaluate more complex data points in real time

Detect anomalies and trends

Analyze borrower profiles and generate data-driven clusters

Strengthen customer and partner relationship

s

Accelerate time-to-decision and time-to-analysis

Forecast, identify, and manage customer attrition

Improve decision quality and compliance with explainable AI

Expand revenue while simultaneously reducing marginal cost
Download Data Sheet
Request a Demo
Highlights
End-to-end underwriting intelligence
From application through decision, let Mimi AI take the guesswork out of loan processing. With fully autonomous loan evaluation, underwriting teams can save significant time and energy while also ensuring greater decision consistency and reliability.
Ultra-fast decisions
In today's on-demand culture, time is of the essence. Customers expect real-time services and businesses require real-time insights. So, whether it's consumer lending or corporate risk management, Mimi AI Credit & Risk Decisioning provides the information you need at the speed and scale you demand.
Data-driven optimization
Optimize risk management decisions with data-driven signals derived by Entefy multisensory AI directly from your organization's own data. And, with full integration support, Mimi AI Credit & Risk Decisioning can be configured as a full-stack solution or act as the perfect companion to your existing LOS and risk management systems.
Advanced archival, visualization, and reporting
Quickly explore complex relationships between numerous data points with configurable dashboards. Visualize multivariate data and ML model outputs using plotted graphs, heat maps, interactive 3D visualizations, or output directly in JSON, readable by other Entefy services or 3rd party applications.
"Companies have seen a decrease of 20 to 40 percent in their credit losses by using models that could more precisely determine customers' likelihood to default."
– McKinsey
Key Features
Put intelligent process automation and advanced risk modeling to work for your organization. Mimi AI Credit & Risk Decisioning includes a rich set of built-in features that are fully configurable to fit your specific use case, business process, risk thresholds, or implementation requirements.
Robust record manager for loan and credit applications
Support for multi-directional data synchronization with internal and external Loan Origination Systems (LOS)
Automated model workflow controller
One-click application processing options with optimized Mimi configurations
Integrated application library through Entefy Vault
Configurable lending parameters
Transparent model decisions using Explainable AI
Full control over decision automation (complete autonomous mode or human-in-the-loop workflow)
Flexible Role-Based Access Control (RBAC) options
Support for Single Sign-On (SSO) with user directory services
Enhanced SLA options available
Unified decision automation dashboard
Rich data exportability
In-app notifications and alerts
Automatic user state synchronization across sessions & edge devices
Support for custom tables, views, and graphs
Compatibility with other Entefy components, models, services, and libraries
Integrated Mimi AI Model Library
Integrated backtest panel for model update validation
Support for active learning on compatible models explicit model release versions
Support for customized models and algorithms using the Entefy MAIS framework
LATEST BLOGS
Here are some of our favorite stories